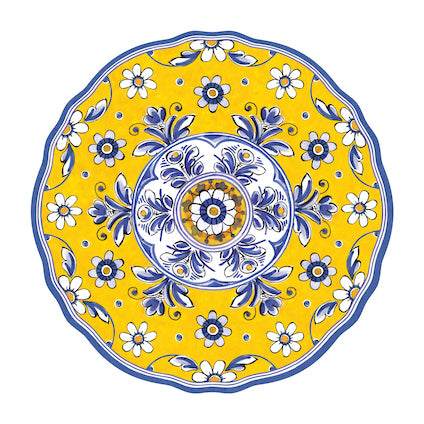 Le Cadeaux
Charger Placemats
Le Cadeaux Disposable Charger Placemats
$27.50
The trick to entertain like a pro is to coordinate your Le Cadeaux dinnerware set with these matching disposable paper placemats.  
The circular placemats are approximately 15"




Disposable paper placemats are made of

the finest quality 100% wooden pulp virgin tissue.  




Printed with double-sided coordinating prints




Sold in packs of 20



Available in Benidorm CC-SPLBEN, Capri CC-SPLCAPR, Madrid Turquoise CC-SPLMADT, Mallorca CC-SPLMAL, Moroccan Blue CC-SPLMRCB, Palermo CC-SPLPAL, Siena CC-SPLSIEN, Sorrento CC-SPLSOR, Toscana CC-SPLTOSC, and Vischio CC-SPLTOSC prints.