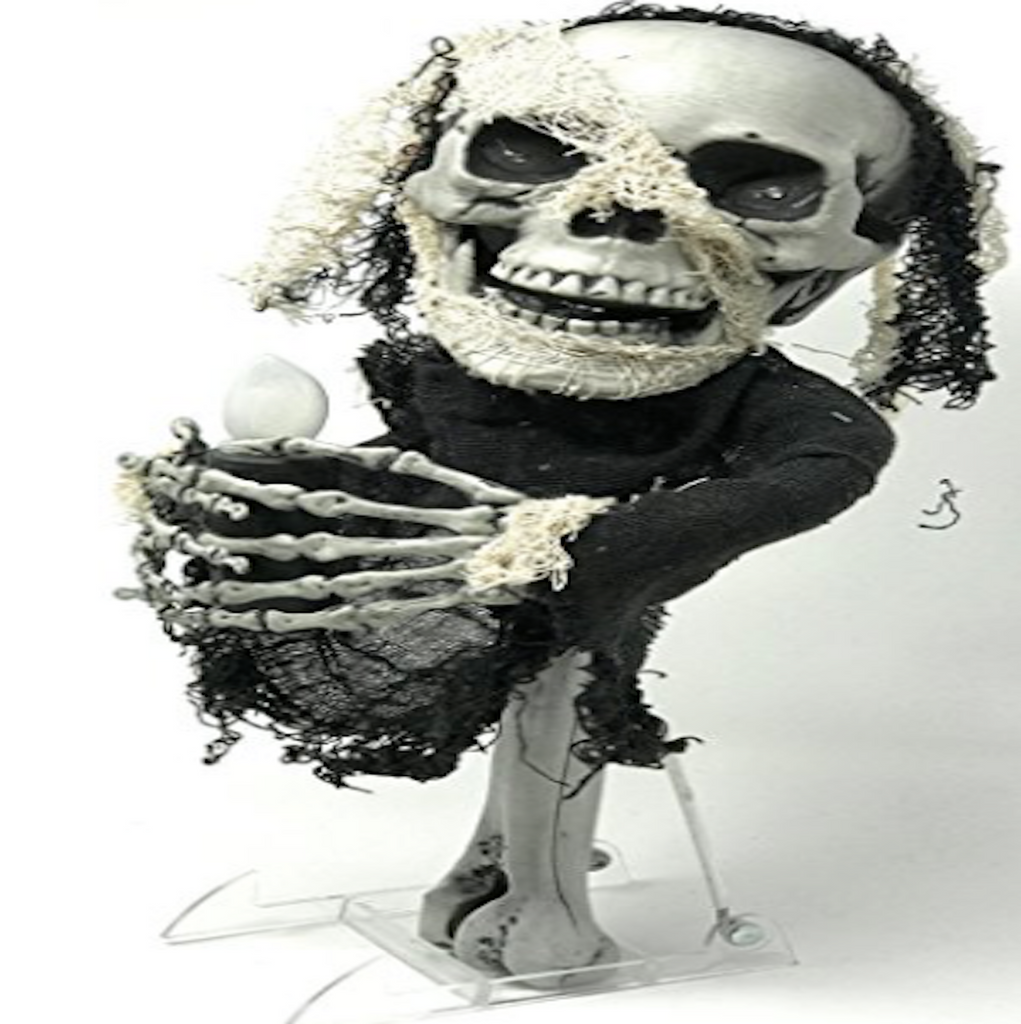 Season's Direct
Halloween Voodoo Skull Skeleton Glowing Eyes Casting Curses Staff
Halloween Voodoo Skull Skeleton Glowing Eyes Casting Curses Staff
$28.50
Come to the big party as a high witch or warlock of the bayou and start casting curses on the party goers.
You won't even need all the dangerous spells backing you up!
This piece will help transform you into a voodoo practitioner who knows a thing or two about indulging their wild side.
The eyes glow red and is battery operated piece has an easy on / off switch at the back of the skull.
The skull has black and natural gauze wrapping around and is holding a candle (non-lighting) in it's bony skeleton hands. Head slightly bobbles to create hypnotic effect.
Overall the piece measures approximately 14" T x 9" W x 6-1/2" D.