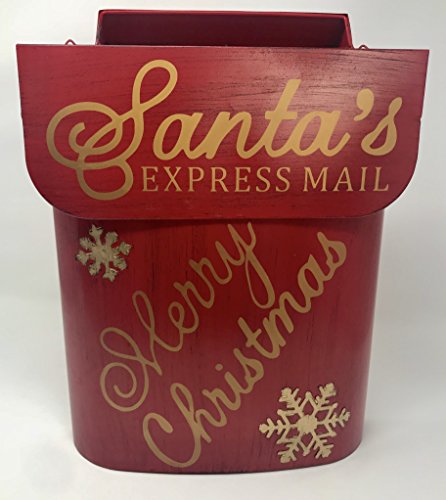 North Pole Express
Santa's Express Vintage Inspired 14" Tall Tabletop Mail Box
Santa's Express Vintage Inspired 14" Tall Tabletop Mail Box
$48.65
I believe! Add a bit of whimsy to your holiday decor with Vintage Inspired, Santa's Express Mail, Merry Christmas 14" Tall Tabletop Mail Box.
Adults and children alike will enjoy this decorative holiday figurative piece in red and gold.
The piece measures approximately 14" Tall x 11" W x 2-3/4" D. Not a working or actual mailbox, just a decorative piece.
The top of the mailbox will open. The slot is approximately 6" wide. There are two hangers on the back to attach to a wall.
Decorative item, not a toy, not intended for children under the age of 14.