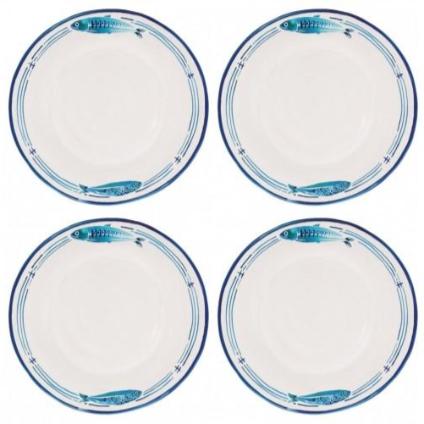 Le Cadeaux
Santorini Dinner Plates 256SAN
810266030495 256SAN Le Cadeaux Santorini Dinner Plates
$78.50
Beautiful coastal Greek inspired dinner plates featuring Mediterranean fish in shades of blue against a white background.   The backs are all solid white.
Made of durable melamine, these plates are perfect for poolside, on the patio, on boats, camping, RVs, picnics and more.  
Available in four-piece and eight-piece sets.  Each dinner plate measures approximately 11" in diameter.  
The dinner plates are dishwasher safe, but like all melamine and plastic plates these are not for use in the oven or in the microwave.
Le Cadeaux Item 256SAN