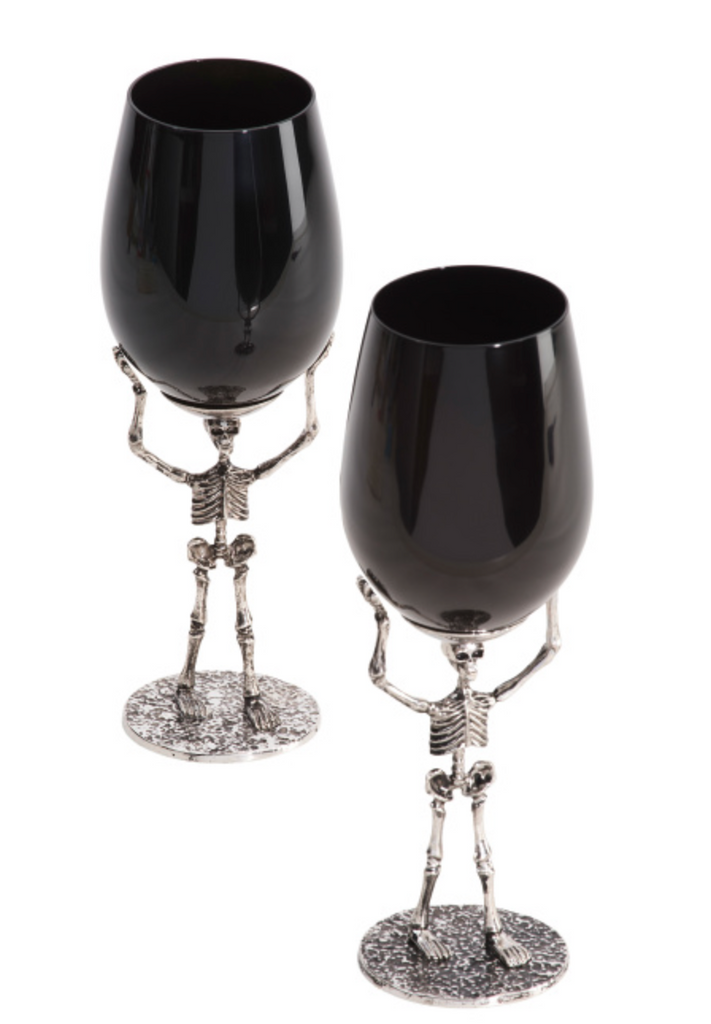 IHI
Skeleton Wine Glasses
Handmade Skeleton Hand WIne Glasses Red White All Purpose.
$99.50
The Hand and Walking Dead Skeleton Hand Blown Glass Wine Goblets sets are beautiful and unique. 
They will add a bit of spooky drama to your barware, dining or every day.
The glass bulbs are hand blown and heavy.  The glass sits in either the skeleton's arms or hand depending on which classes you choose. 
The bases are made of aluminum.  
Sold in set of four (4) glasses.  Each glass has an overall footprint of 9" Tall by 3-1/2" wide. The bulb of the glass is 3-3/4" Tall.

These pieces are to be hand washed only.
Made in India.