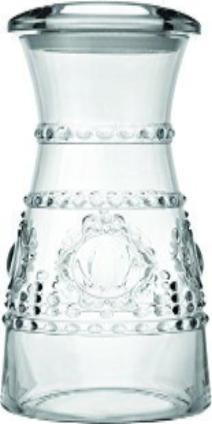 Baci Milano
Baroque and Rock Collection
8058983155523 720A 820A 520A Baci Milano Baroque and Rock Aqua Iced Tea
$22.50
Add chic eye-catching designs to your table with the Baci Milano Baroque & Rock Iced Tea Tumblers, Carafes and Champagne Buckets.
Embellished with ornate raised detailing, these pieces are made from  durable, BPA-Free  acrylic.
Available:
Six (6)-Piece Wine Tumblers Set. Each wine tumbler measures 8" T x 3.5" W.  
Small Carafe.   17 oz size.  Perfect for bedside, individuals or individual occasions.
Large Carafe.  40 fl oz size.  Perfect for brunches, mimosas, margaritas, juices + more.  
Designed in Italy.  Dishwasher safe. Not for use in the microwave or with hot liquids