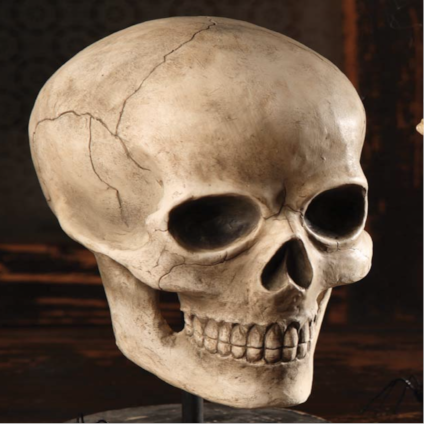 Halloween
Bone Head Skullduggery Skull Skeleton Td0570
Bone Head Skullduggery Skull Skeleton Td0570
$72.50 $99.50
Perfect for tables, in a window, entry ways, businesses and more!
This apothecary inspired piece sets the holiday mood.
The overall footprint of the piece is 12" T x 8" W.
Imported. Skull made of resin on dowel rod stand. skull removes from stand for easy storage. 
This is a display sample that has small imperfections and or chips in the paint.  This is why the item is discounted and final sale.