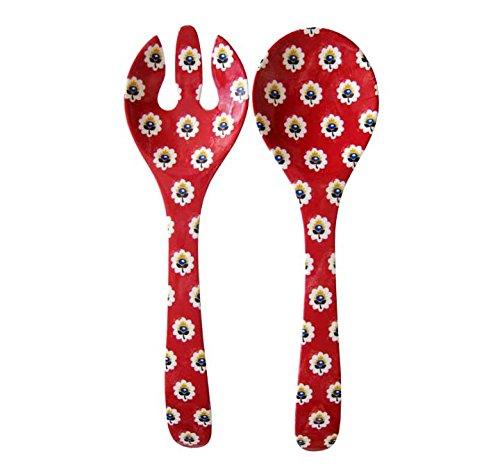 Le Cadeaux
Fleur de Provence Salad Serving Set
Fleur de Provence Salad Serving Set
$16.00
For a limited time, we have a small selection of classic and colorful Fleur de Provence floral two-piece fork and spoon salad serving sets.  
Mix and match with your Le Cadeaux Rooster Yellow, Rooster Blue, Benidorm, Madrid Turquoise and Antiqua Collections to add a colorful pop of color to your dining experience.  
The salad serving pieces look like expensive ceramic ware but are constructed of virtually indestructible, BPA-free melamine.
The serving fork/spoon measure approximately 13" long.  
Due to its almost unbreakable construction, Le Cadeaux melamine is perfect for patio dining, at the beach, BBQs, picnics, for use on boats, on RVs or even at children's parties.  
Le Cadeaux is dishwasher safe and BPA free.  Like all melamine and plastic serving ware, not for use in microwaves.
Also shop our elegant collection of coordinating Le Cadeaux polycarbonate drinkware in tumblers, wine glasses, and pitchers.