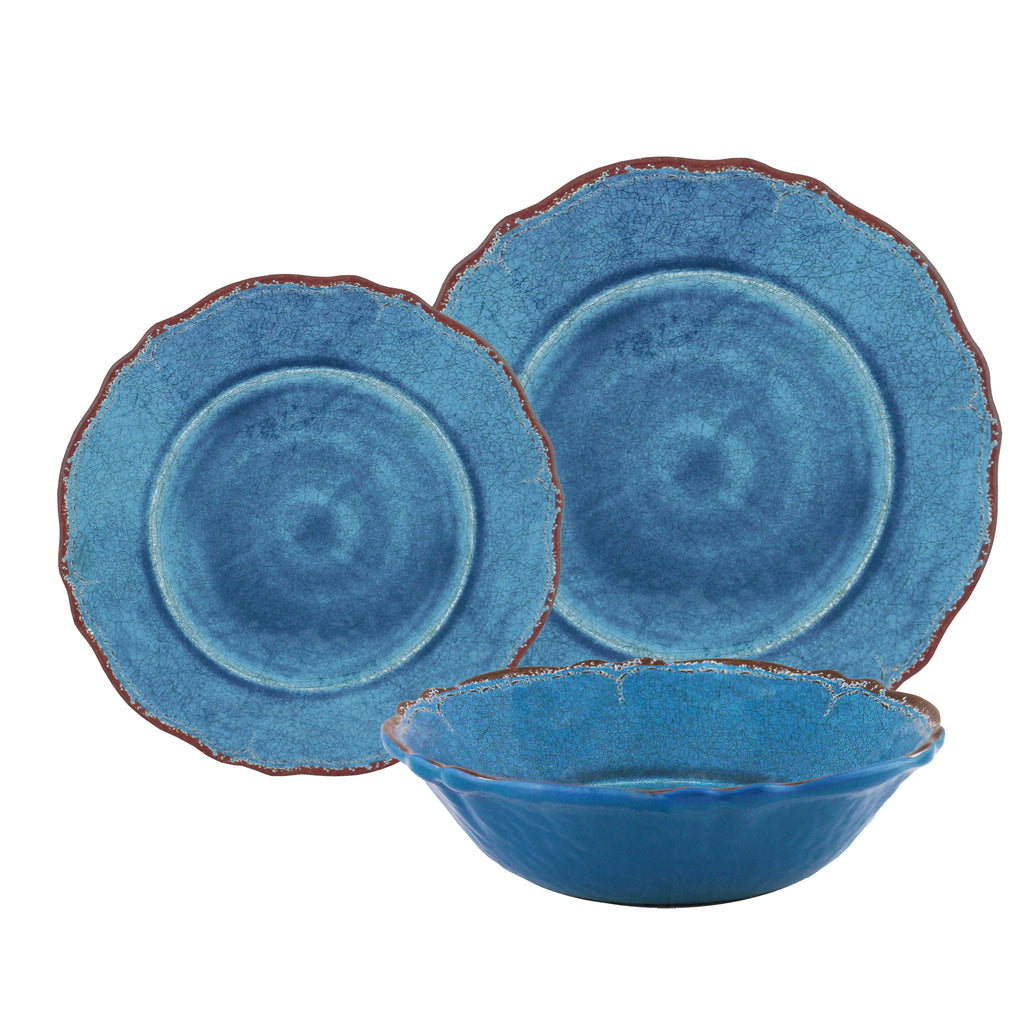 Le Cadeaux
Antiqua Blue Dinnerware Set
Le Cadeaux Antiqua Blue Melamine Dinner Plate Salad Plate Cereal Bowl Dinnerware Set
$114.50
Dine in style indoors or outdoors with this gorgeous Le Cadeaux Antiqua Blue Dinner Plates, Accent / Salad Plates & Cereal Bowls Dinnerware Set.
The Le Cadeaux Antiqua Blue dinnerware set has the look of gorgeous glazed pottery but is made of durable, high-quality BPA-Free melamine.  The dinner plates, salad plates, and cereal bowls have an antiqued detail on the rims with a textured surface.
Available in service for two.  

six (6)-Piece set includes: two (2) 11" dinner plates, two (2) 9" salad plates, and two (2) cereal bowls.
This great set can be used indoors or outdoors and is dishwasher safe. Like all melamine and plastic serving ware, not for use in microwaves or in the oven.
Bundled set including Le Cadeaux items 217ATQB, 219ATQB, and 243ATQB