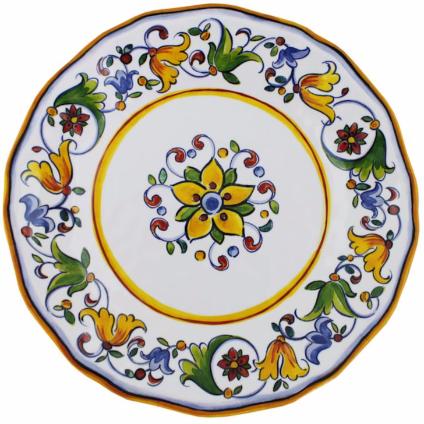 Le Cadeaux
Capri Salad Plates Set 229CAPR
810266029116 229CAPR Le Cadeaux Capri Salad Accent Plates
$76.00
Le Cadeaux Capri durable salad plates, look like they are made of ceramic, but are made of high-quality, BPA-Free melamine which can be used indoors or outdoors and is dishwasher safe.  
The Capri pattern is a delightful yellow, green, and blue floral pattern.  The backs are all solid yellow.
Available in four (4)-piece and eight (8)-piece sets.  Each accent / salad plate is 9" across in diameter.   
Like all melamine and plastic serving ware, not for use in microwaves or in the oven.  
Le Cadeaux item 229CAPR