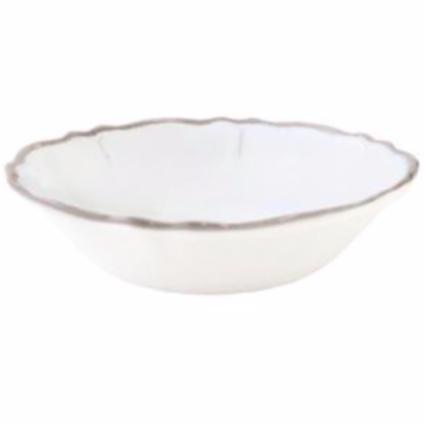 Le Cadeaux
Rustica Antique White Cereal Bowls 233RUAW
810266016208 233RUAW Le Cadeaux Rustica Antique White Cereal Bowls
$68.50
So many uses... cereal bowls, soup bowls, salad bowls, rice bowls, ice cream bowls, fruit bowls, pasta bowls and so many more.  
The Le Cadeaux Rustica Antique White cereal bowls look like they are ceramic, but you'll confident enough to let young children dine on the patio since they are made of high-quality BPA-Free melamine.
The bows are dishwasher safe and like all melamine and plastic serving ware they are not for use in microwaves or in the oven.
Available in four (4)-piece and eight (8)-piece sets.  Each cereal bowl measures approximately 7-1/2" across in diameter.  
Le Cadeaux item 233RUAW