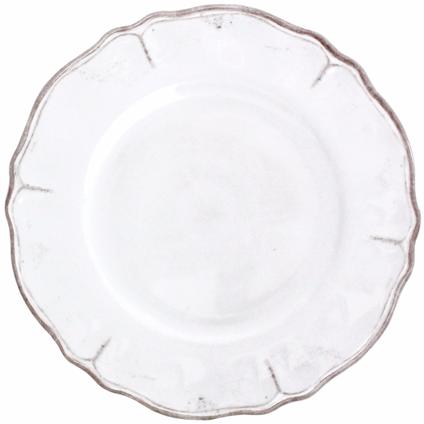 Le Cadeaux
Rustica Antique White Salad Plates 209RUAW
207RUAW 810266016192 Le Cadeaux Rustica Antique White Salad Plates
$76.00
Le Cadeaux Accent / Salad Plates are versatile and beautiful.  These salad plates are white with scalloped edges, textured surface and solid white backs.   
The salad plates look like they are ceramic, but are constructed of BPA-Free, high quality melamine.  
Like all melamine and plastic plates, they are not for use in microwaves or the oven.
Available in four (4)-piece and eight (8)-piece sets.  Each plate measures approximately 9" across in diameter.  
Le Cadeaux item 209RUAW