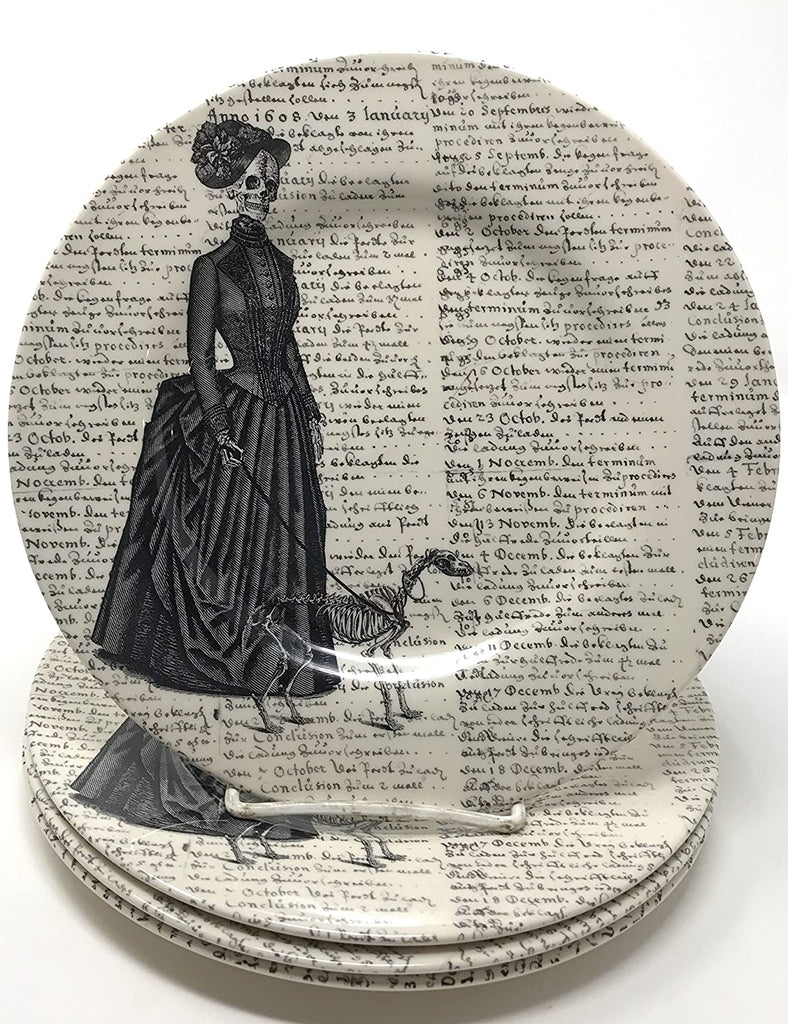 Victorian English Pottery
Bookbinder Victorian Lady
The Victorian English Pottery Bookbinder Victorian Woman
$44.50
Dine with a hint of spooky drama  with 'Book Binder' Academic Victorian Woman Dog Walker.
These pieces feature an elegant Victorian woman skeleton walking her dog against an academic bookbinder script background.  A classic design by Edward Challinor. 
Sold 
individually and in four (4)-piece sets. 
Salad Plates, each plate is 8-1/2 inches in diameter.  

Dinner Plate, each plate is 11 inches diameter.  

Cereal Bowl, each bowl is 7-5/8 x 2 inches deep.  

Two (2)-Piece Pasta Bowls Set.  Each bowl is 9 x 3 inches deep. 
Made of fine English Porcelain Pottery. 
The pieces are microwave and dishwasher safe.  Not for use in the oven.  
Mix and match with other pieces to create a unique and spooky dining experience.